EVENTS
Coming Soon to CAVU Cellars Art Gallery!
Ivy Wreden, Slade Elbert, Tricia Harding, and Mary Kerns
Opening Reception: Friday, February 1, 2019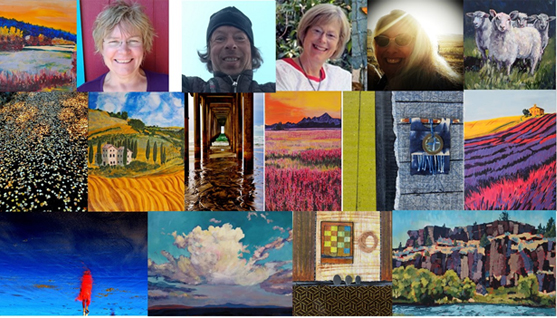 Ivy was raised in Colorado but is presently living in Halfway, Oregon. Inspired by the beauty in nature, she creates works in encaustic, pastel, mosaic, ink, and Telamedera Fusion. An avid traveler, she sets up her art studio wherever she travels. Ivy holds Sip and Paint Workshops and mosaic workshops in which she finds it rewarding to see people get into their element and connect with their artistic selves.

Slade has spent more than forty years viewing the world through the camera lens and has learned to see the world from a unique and much smaller perspective. He studied photography in college and like many, he fell in love with the works of Ansel Adams, whose work called Slade to Alaska. In 2006 he left Alaska and eventually moved to Eastern Oregon to focus on the style of photography he wanted to create and to write books. His desire is that viewers stop and look more closely at the intricate details of everyday life which he displays in his most recent work.

Tricia Harding, who has shown many times at CAVU, says her new show will focus on simple works that are part of a daily studio meditation practice. Using bits and pieces of saved papers, textiles, and fibers from other projects, and on occasion, a found object to provide depth and interest, Tricia has created a small body of intimate works that explore simple lines, and relationships of color and texture. Each work creates joy when completed, just like the joy that comes from getting together with a friend over a cup of tea.

Mary Davies Kerns has been a professional artist for thirty two years and a cattle rancher all her life. Her paintings are of her life. She lives on the ranch her grandfather homesteaded in the early 1900's, and the arid high desert of Eastern Oregon is what Mary paints. Her paintings range in size from 3 x 4" cloudscapes to 30 x 40" panoramas of the vast desert landscapes with huge skies. "Never stop looking at beautiful art," she says. "We need beauty in our lives. My beauty is here in the High Desert and I will try my best to share it with you."

Pam Sharp

Showing until January 25th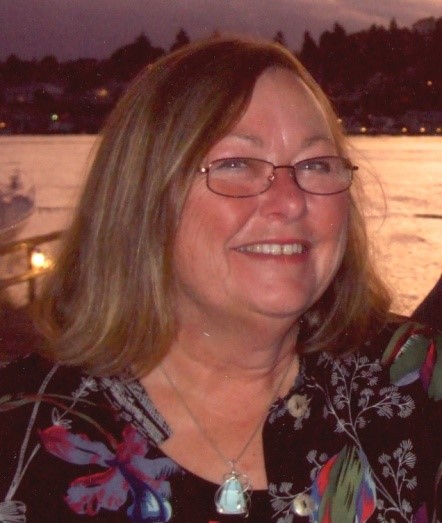 Pam Sharp, a professional painter for 20 years, lives and works in Kennewick, Washington. We are amazed by her beautiful paintings and are so excited to have her show in our gallery.
Artist's Statement: "I love animals! As an artist I try to capture the unique attitude of each animal I paint. Using layers of thin washes to achieve depth and a palette knife to provide texture to each piece, all work is done on 140lb Italian watercolor paper, making each stroke a permanent commitment to the piece. Most pieces take a month to complete. The soul of each animal I paint is captured in the posture and the eye. Currently I am fascinated by the color and whimsical nature of birds. I fall into a rhythm, when I paint, letting the painting sing its own song. Not really focusing on methods used, but what will convey the emotion. Patrons are first drawn in by the use of vibrant colors, and then the emotion of each piece I create.
First Friday Salsa Night
Event Space. Looking for a great venue for your next event? Check us out.