CAVU Cellars is open daily, 11 to 5
Table Seating in Art Gallery
Reservations are not required
CAVU Cellars Welcomes ArtWalla and Their Annual ArtSquared Event
Main Event Friday, September 22
Live Preview 5-7 PM
Sales 7-9 PM
Food, wine, other beverages available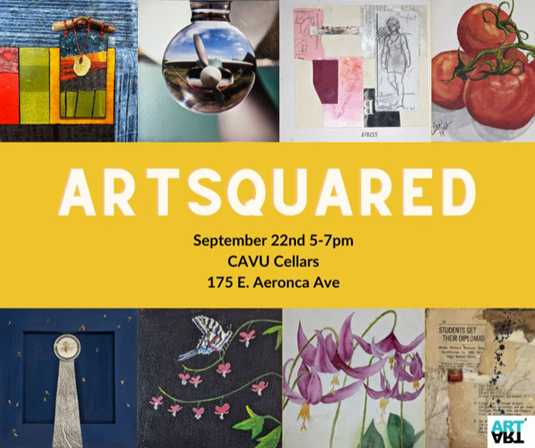 Participating Artists will also have the option of putting one piece of art in the CAVU Art Gallery. This show will last until October 2nd.

CAVU Cellars Hosts Jordan Huenergardt

Tasting Room Show

September 1 through October 2, 2023

Artist Statement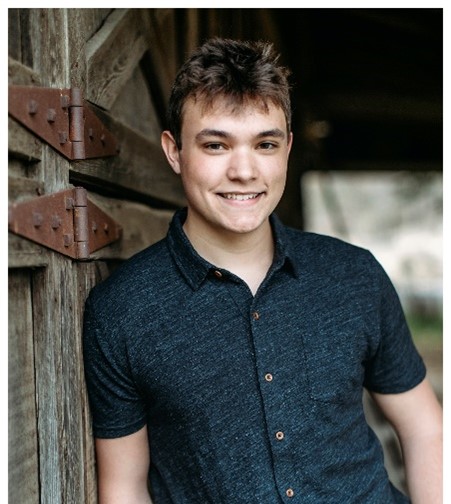 My name is Jordan Huenergardt. I was born in Walla Walla, Washington and was raised on a local farm in Walla Walla. I started photography when I started traveling around the world for seasonal jobs and for learning opportunities. My photography journey started out as a way for me to show my family and friends what I experienced when traveling. It soon became a large passion of mine and I started to take photos of landscapes and people that would capture the emotion, essence, and feelings that I felt when experiencing these new cultures and nature in hopes to share to others more than just a photo.

The photos that are being displayed here at CAVU Cellars are a mix of local photos of Walla Walla and its neighboring towns. There are also a few photos from different parts of the world.

Enjoy!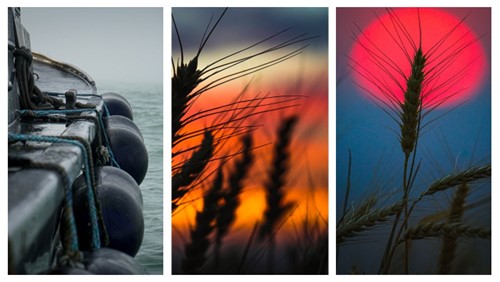 Many of my photos are located at The276Gallery.com or by reaching out to me at jeh411@gmail.com or (509) 540-8199
Also Showing in the Tasting Room AT CAVU CELLARS
Ellen Heath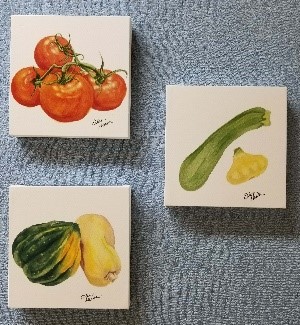 Ellenís colorful paintings of vegetables from her garden and the Farmerís Market have been used to design a large Seasonal Vegetable poster, greeting cards, and small wall art. These all make terrific gifts and are available here at CAVU.
OTHER EVENTS
Salsa Night is Back
First Friday Salsa Night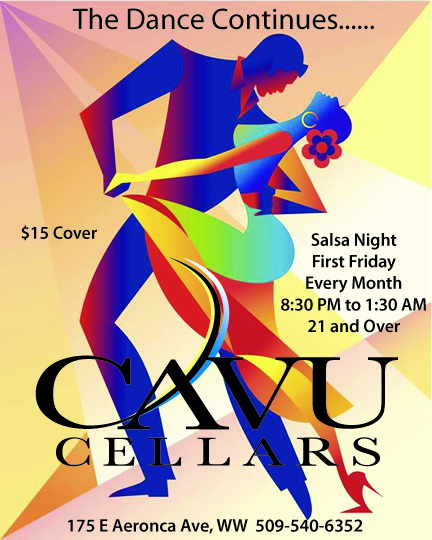 Event Space. Looking for a great venue for your next event? Check us out.